Rose Davidson is an award winning artist who enjoys experimenting to create interesting designs and textures. Through the use of colour, texture, movement and abstraction, Rose creates paintings that delight and mystify, allowing the viewer to experience the work in their own intuitive way.
She is an active member of the Saanich Peninsula Arts and Crafts Society (SPAC), Artsea Community Arts Council and the Arts Council of Victoria.
Her exhibitions include the Sidney Fine Art Show, the Sooke Fine Art Show, the SPAC show, and at Goward House and other local group exhibitions.
Rose's paintings enhance many private collections across the continent and abroad.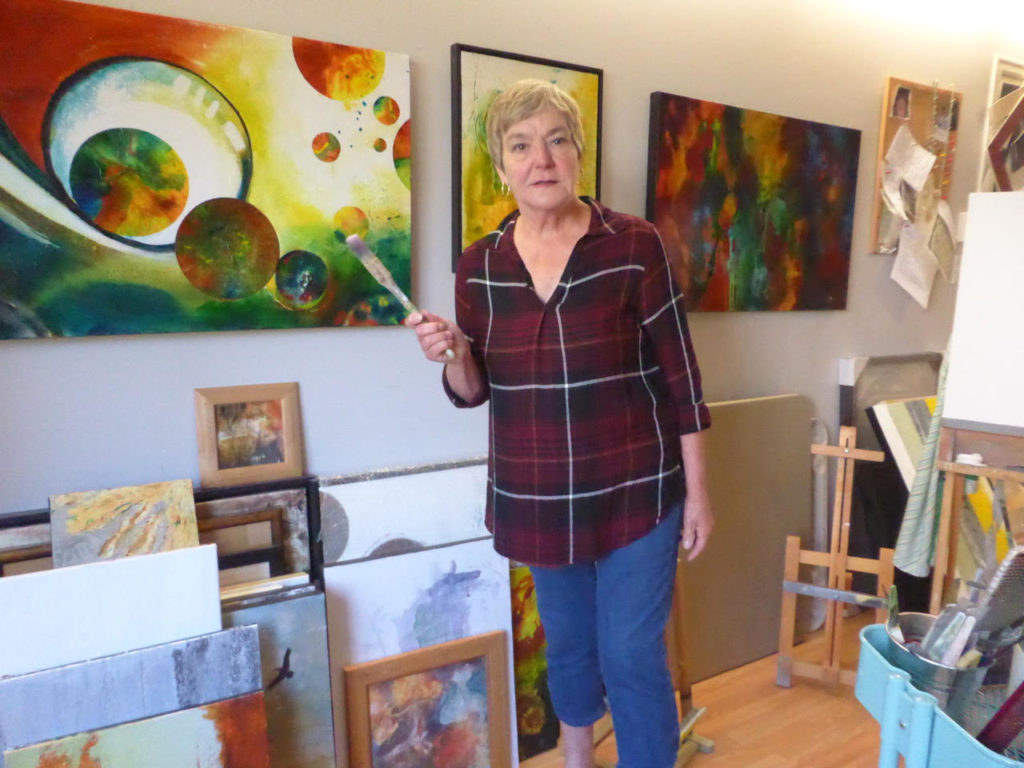 To contact Rose:
Telephone: (250) 652-4485
Email: rose.davidson@shaw.ca